Episodes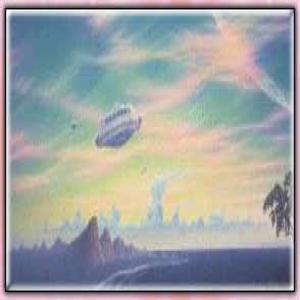 Monday Nov 01, 2021
Monday Nov 01, 2021
Greetings once more in love, light, and wisdom as one. 
   We next bring the conversation back to the present day on side two as Korton lets us know how the news is handled in a much different way throughout Ashtar Command. Their way of parts of the news getting to only those who need those parts works exclusively on a higher dimension. Used down here, it would cut down from the barrage of information today's new services provide on a steady basis but wouldn't satisfy everyone. That brings up the topic of how the stories of old could be updated to bring them into a new era with new fans. Using an example of Robinson Caruso, he shows how that has been updated in various incarnations since it was written. We end with the revelation that Kiri and Tia rehearse what they plan to say prior to each channeling session. Tia confirms that fact in the midst of transitioning speakers over to Karra who then follows up on her sister's topic of getting to the roots of an ailment. To better illustrate what she is talking about, she reminds me of our friend Carrie whose melanoma cancer was healed through the help of a base meta-concert. That, along with a bad case of stress, had been at the heart of some problems Karra was helping her through at the time. We next move onto "Star Wars" and the rite of passage that one can experience such as Luke had in the swamps of Dagobah. We're interrupted by one of Tia and Mark's triplets manifesting herself into a cat and then jumping onto Karra's lap while she was channeling. She ends her time talking by discussing the decision I had made to go back to flight training with her son and his bond mate during my trips to the base. It consisted of helping with their search and rescue work they did while I was still in astral form. Tia replaces Karra to run out the tape and as usual we get some great topics covered in the time remaining. Returning to "The Empire Strikes Back", I ask our PK expert about the ability to feel an object from afar. Tia's advice is a complete belief in one's ability to make the object move to your desire. Yoda's efforts with Luke come to mind immediately. From there we trade puns before ending the channeling session on a question about traveling through the Van Allen belt in the astral form. She confirms there are energies in it that can affect the journey. This session was emblematic of the tapes to come and how we now get into the early days of the training when things were very informative.
For full transcripts of this session and more information about Hades Base and the 6th dimension, please visit our website: 
http://hadesbasenews.com 
The sessions lasted from 1992 to 2001 with this one being taped on 06/17/1994. Side two includes: 
1.)(0:00)-  Korton's class on communication now continues with explaining how the news is presented on the base and throughout Ashtar Command. What follows is a guide on how to hold an audience in rapture.

2.)(9:33)- At a point where the healing our friend's cancer was almost complete, Karra explains how anyone can use the four things needed for healing without medicine that was relayed to her by Kiri.

3.)(20:36)- Tia and I explore the force, not as a theoretical concept, but as a skill used to get the feel of something from afar. We then exchange puns before going over astral travels through the Van Allen Belt.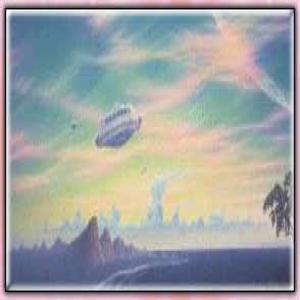 Monday Nov 01, 2021
Monday Nov 01, 2021
Greetings in love, light, and wisdom as one. 
  Welcome to a continuation of the Genesis tapes, those tapes recorded when we still had only a portable tape recorder with an extended mic. We went professional and enlisted the help of people trained in how to get the best out of such recordings. This is the first of those and you'll see immediately that it was money well spent. Despite those improvements from the first early tapes, we encourage the listener to follow the transcript to better understand what is being said when the sound is at points that are hard to hear. The other items to note in this channeling session are that Tia comes from a third dimensional world and is still third dimensional herself so wars on her planet were still in the history of their race. Where Kiri talks about Carrie's healing, that is a third dimensional guest who moved back East that had her cancer healed through a meta-concert from the base. She's been a contributor to the archives from the channeling sessions where we would call her once the channeling session had started. Our notes for Korton's time channeling is that as head of Ashtar Command's communication section, his contributions to the archives on communication is extensive. His time on sides one and two would be helpful information for a person's work, school, or a mass gathering of people. With Karra, our notes from her time channeling revolve around Minerva, one of Mark and Tia's triplet daughters. She, like her mother, is descended from cats and had also started to develop her manifesting skill while still practically an infant. Where she turns herself into a cat on Karra's lap, it is her cat form she went to out of habit. Also, this was a point where I was doing flight training with Karra's son, Nazreal. He would do search and rescue patrols while I would study the background duties while in my astral form. Marta that Karra mentions is Nazreal's bond mate. Finally, with Tia, it is another of her triplets she is talking about when she mentions Athena who was already able to travel with her mother when she went on astral travel trips. Those are all the notes we have to help clarify a few things about this session. Now, onto a full summary of what was said.  
   Tia gets things started on an auspicious night where O.J. Simpson had been in the back of a white Ford Bronco earlier in the day. Despite those dramatic events, Tia was in a good mood as she got the channeling session going. The question on the table we wrestle with is the energy in the ground in places where warfare or death have taken place. It's part of an underlying question of being able to tune in to the energy of a place upon arrival. That gets us to Kiri's time a speaker and her review of a coercion practice I had tried recently. It also got us to a continuation of a subject we had been studying concerning the combination of a healer and a coercer working in conjunction just as we had seen Kiri and Karra do in prior channeling sessions. For this part of the lesson, we focus on the coercer's role of calming the person being healed or directing them listen to the healer. The results had been seen in a friend of ours that had been healed of cancer with the base's help but we had run into resistance when it came to healing Mark's knee. We were gaining understanding of why that was with Kiri's help. We end there as far as her time on so that the special guest speaker could take her place which for this night was the head of communications for Ashtar Command, Korton. We are honored to have him as one of the great masters in speaking and communication because he goes into depth about how to do it properly. We are doubly honored because he gives a dissertation that seems to stitch together his previous talks on the subject but this is the most complete and earliest of them all. He focuses on delivery and giving certain words more emphasis while explaining why all of this is important. We move onto a discussion on the bards of England and their roles in our society today. He explains how they were able to bring knowledge to those unable to read with their songs of the land. Korton points out, as we get to the end of the side, that the myths and legends of today had their beginning in the actual events that were taking place in that far off time.  


For full transcripts of this session and more information about Hades Base and the 6th dimension, please visit our website: 
http://hadesbasenews.com 
The sessions lasted from 1992 to 2001 with this one being taped on 06/17/1994. Side one includes: 
1.)(0:00)- Tia and I explore the energies that permeate battlefields long after the battle or battles have been resolved. She knows first hand due to battles fought on her home planet and the tales created there.
2.)(9:37)- Kiri in the unusual position of answering healing questions, explains in detail the added benefit of a healer and a coercer working in conjunction can heal and soothe the person being healed in unison.
3.)(23:43)- Korton gives a dissertation on communication that lightworkers may find helpful regarding  the advice he gives. We also explore communication's history regarding role of the bards of England.