Episodes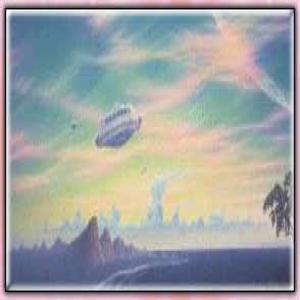 Sunday Jan 01, 2023
Sunday Jan 01, 2023
Greetings in love, light, and wisdom as one. 
The theme of the channeling session for January seems to be appropriately a series of firsts. It is the first time Skip and Laura get to meet Alana and Skip learns this is his first time on planet Earth in an incarnation. Tia is our ring mistress for the evening and begins things by blowing our minds right away. It's a simple enough question, what powers a crystal, but the answer contains far more knowledge and truth then we were expecting. We learn that a crystal is a life form. Like any life form, it absorbs one form of energy or food in this case, and expels a different sort that is very beneficial. We learn they are aware and different crystals eat different kinds of energies such as cosmic crystals eating cosmic energy and give off another kind of energy. We also get a lesson in how to clean a crystal and clear it of all data it's collected. We end with her helping to pursue a theory on shrinking down in astral form to enter the body in order to heal it. We move on from Tia to Karra's daughter, Alana. What we learn from her is that some people may incarnate into dolphin form for a couple of reasons. They may have a lesson that could only be learned as a dolphin or, as she says, they may be evolved with a higher IQ but do not treat animals with respect. They may come back to a planet where dolphins are hunted to repeat that lesson until it is learned. We find out dolphins are as smart as humans and even surpass us as being able to speak telepathically to one another. Several factors keep them from advancing beyond their current state such as a lack of hands. As we get to the end of her time speaking, she takes a moment to break into a little dolphin language which she apologizes for butchering. It actually sounds pretty close to perfect from what little we hear. The last speaker on side one is Kiri who immediately looks to answer Skip's question about whether they had shared past lives. The answer catches us by surprise as we learn about Kiri's last life as well. She reveals it is Skip's first life on this planet and before that he was lending his engineering skills aboard a ship out of Alpha Centauri. Kiri was an engineer on a Sirian freighter. The question was apparently expected as we learn there had been a conference about revealing this information to Skip by Kiri, Omal, and Korton earlier that week. Another revelation we discover is some of the technology that is used on the base. Tia's daughter, Minerva, had the psychic ability to be able to change into cat form at will. They were having trouble locating her so they had the computer track her down. We find that they have consuls connected to the central computer core that operates holographically. It's definitely next level. Near the end of the side we find out a little from the point of view of an expert about accessing past lives to get answers in a current one. We finish out the first half with her explaining why our guest may have an alien observing her daily life. We have to wait until side two to get a more fuller answer.
For full transcripts of this session and more information about Hades Base and the 6th dimension, please visit our website: 
http://hadesbasenews.com 
The sessions lasted from 1992 to 2001 with this one being taped on 10/07/1995. Side one includes:
1.)(0:00)- Tia gives us a dissertation of crystal being life form that are just misunderstood. They take in various kinds of energy and put out a different version of energy. They are aware, she tells us, like a tree. 
2.)(16:101)- Alana gives us an update on a young dolphin who was now playing with her daughter. We next discuss possible reincarnations as a dolphin from a human. She gives a couple of examples of why.
3.)(27:47)- Kiri shares the details of her past life where she was joined by one our our guests who was asking questions. It turns out that this is his first life on earth after being a spaceship engineer.