Episodes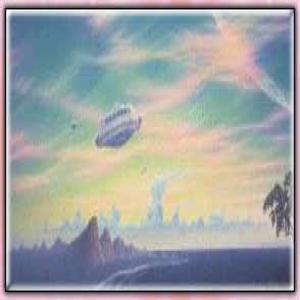 Sunday Jan 01, 2023
Sunday Jan 01, 2023
Greetings once more in love, light, and wisdom as one. 
With the tape being turned over, Kiri finishes up her thoughts on behavioral science by using a cat as an example. We learn cats like to be contented and have a wild ancestry that is still a part of their habits. She can't elaborate much further without jeopardizing information she's not allowed to go more into with us. She is able to help with a problem I had run into as far as my flight training with the pilots on the base. I was assisting her son in a search and rescue craft at the time and learning its controls in case of emergencies. It was just a question of getting help adjusting to controls of a different technology that wasn't even close to an automobile. More video game than steering wheel. With improvements planned, she made way for Omal to take over speaking duties. He immediately has a joke for us before providing some very deep knowledge on space and time. The question is on people who refuse to accept space and time and instead find themselves in a incarnation loop. They do not learn and do not progress. He gives us a couple examples such as the Marquis de Sade and John Wilkes Booth who would later reincarnate as Lee Harvey Oswald to kill yet another president. It's at that point we explore soul groups and how various souls travel together. One group he highlights is the one containing Eisenhower, Patton, Napoleon, and Alexander the great. All, we find out, are currently awaiting rebirth. That leads to a discussion on seats of power. Those seats are civilizations that came and went or are still around. From Atlantis to America, the power would move around from civilization to civilization until they destroyed themselves or were destroyed by a superior force. One example he gives is the Incas who had dealings with extraterrestrials but then were later conquered when legends misled them to believe the invaders were the returning gods. He explains how families are treated is a way to determine how a civilization is doing prior to making room for the next speaker. That next speaker is Karra who has advice on how to help Skip in improving his healing ability and then about helping Mark and I understand better the design of the pyramid we were building that would surround the futon Mark was laying on. One innovation we were using was copper wiring linking the bottom sections together to form a grid under the pyramid that ran on top of an iron plate. We learned this would amplify the energy to a lower level of the pyramid so the futon was fully enveloped in the energy field. The purpose was to enhance the energy levels in both the physical and subtle bodies of energy throughout the human body. We wrap up with plans for an upcoming visit by Carrie where a healing tape was to be created beforehand. Tia comes on to get us to the end of the tape and helps work out theories on a stella found in Mayan excavations where she says they were probably used to denote territory. It's then we expand that thinking to the Nazca lines in Peru and how they could possibly have guided astral travelers back from their voyage. A very enlightening channeling session.
For full transcripts of this session and more information about Hades Base and the 6th dimension, please visit our website: 
http://hadesbasenews.com 
The sessions lasted from 1992 to 2001 with this one being taped on 10/07/1995. Side two includes:
1.)(0:00)- Kiri helps us understand why a third dimensional alien stalking one of our guests. She explains it is trying to understand us as a race. She also helps with an issue I had with some spaceship controls.
2.)(3:24)- Omal reveals that some people can reject space and time but it keeps them on an incarnation loop. An example is John Wilkes Booth who would later reincarnate as Lee Harvey Oswald we discover.
3.)(27:37)- Karra helps with our pyramid design and construction where we combined it with copper wire and an iron plate to get a lower center where the energy would be focused. We also plan for Carrie's visit.
4.)(0:00)- Tia wraps things up with theories we were working on that the stellas of the Mayans where astral projection waypoints. We then expland that theory to the Nazca lines as well.