Episodes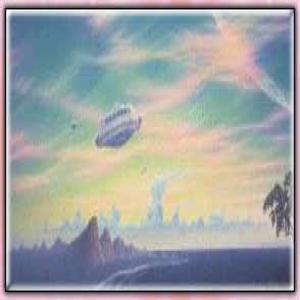 Wednesday Feb 01, 2023
Wednesday Feb 01, 2023
Greetings in love, light, and wisdom as one. 
We get two channeling sessions for one in the month of February as sound issues forced us to have an entirely different session on side two but what a side it is. It has made this a very special month for those studying meta-concert theory and practice. Before that though is side one where I am joined by a long-time friend of ours and the girls on the base named Carrie. Coincidentally, it was a linked up meta-concert on the base with us down here that helped heal Carrie from a cancer she would later have diagnosed. The meta-concert on side two is a scaled down version of that successful meta-concert to come. To start off this memorable night would be Kiri who was filling in for Tia as ring mistress and was also the first speaker. She and I had a bit of fun with each other more than usual with the addition of Carrie joining me. We focused on coercion questions as she sketched out the steps that would be needed to become as good as her and it begins with ants. Or at least that is what she first began to coerce at five years of age before getting to humans at fifteen. It was a daunting but challenging course of study we would initiate. Kiri then makes way for a very pregnant Tia who explains to Carrie about a risky procedure that was done done to have one of her triplet daughters transferred to a friend on the base named Luna. With a successful operation, both women would bring the three girls to term and they would be born on the same day. After that they would be known as the Cubs. What complaints she did have was that her time she was allowed to levitate each day had been cut in half and the distance she was allowed to astral travel had to be kept within the boundaries of the base. From there she left to rejoin Mark as Omal came on now to get us to the end of the side. Things got deep at this point and we left the shallow end to wade into the explosion of a rocket carrying a spy satellite and Mayan mysteries left in their cities. We debate Star Trek and whether Scotty was good at his job to start and then switch to a recent rocket out of Vandenberg that exploded while carrying what was probably a spy satellite. It was  just an accident but we do learn from him what kind of a statement it would have made if the Command was involved. I get shocked when Carrie and Omal reveal that the crew of the space shuttle Challenger did not die in the explosion but drowned after hitting the water. Omal confirms there may have been enough time to launch a rescue effort. We move on from there to some new Mayan cities that had recently been found. Omal was hoping that some intact codices had been found but we had no news about that yet. Though I was worried such a discovery may lead us to knowledge we weren't meant for yet, he assures me all is happening as it should.
For full transcripts of this session and more information about Hades Base and the 6th dimension, please visit our website: 
http://hadesbasenews.com 
The sessions lasted from 1992 to 2001 with this one being taped on 08/10/1993. Side one includes:
1.)(0:00)- Kiri postulates on how long it would take me in the third dimension to become as good as her in coercion. That conversation leads into one of how Kiri started out learning the skill working with animals. 
2.)(10:27)- Tia discuses her pregnancy and how the triplets she was having had to have one removed and given to Luna to bring to term as it was killing Tia. She also was restricted to levitating for shorter times. 
3.)(19:51)- Omal examines the theories behind the explosion in flight of a rocket carrying a spay satellite out of Vandenberg before helping us understand what happened to the Mayan and the Aztec civilizations.