Episodes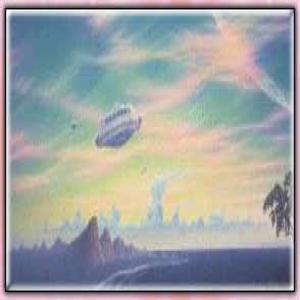 Wednesday Feb 01, 2023
Wednesday Feb 01, 2023
Greetings once more in love, light, and wisdom as one. 
We switch to a different session in which the main focus was a meta-concert practice with Skip and myself down on Earth being sent energy from the base through Mark to power the meta-concert. As the executive, Skip and I had to channel the energy sent through a crystal wand at a candle flame to get it to move as we directed. Kiri starts things off but has to switch with Korton after the first practice as the strain of participating in the meta-concert and speaking was too draining. In between practice sessions we have question and answer periods where the topic turns to patience and impatience. With Korton in charge, Skip and I exchange roles as executive and conductor at his suggestion and find we get much better results moving the energy through the new setup. Finished with practice, we return to the topic of patience as he explains how he is reading my mind in helping me with mine. There's something humbling about having a mind open for inspection yet in full trust of those providing this crucial teaching. Teaching such as how to stay young for as long as possible by living in the past, present and future as you get older and not just the past. He ends with pointing out how the future is always changing with every little variation. Kiri comes back on as ring mistress and we quickly discuss the meta-concert details such as a point where Mark's astral travel crystal got wiped of its programming by accident during one of the practices. We also go over a cleaning scheduled for the room we were in we called the magic room. Why Kiri was concerned about Mark being hurt when the pyramid was to be broken down was due to how tightly he was tied into its energy. Omal again comes on to finish out the night as he did on the first side with suggestions from an expert on how to help someone wanting to know about aliens but too young to not tell everyone about. His advice is such that it would off decades later when that same young man would end up doing the cover illustration of a book I wrote with the help of Karra and Omal. The "2150" that is mentioned is a book written by Thea Alexander that describes a place very similar to Sirius and a higher dimensional civilization. It's mentioned frequently in the archives. He explains how the young man's creativity is a form manifestation coming out as a latent mental skill just beginning to grow. We end the channeling session with a plan set for the topics to be discussed at our next session that would cover Jewish mysticism, Egyptian science, and religion plus the gypsies. That session did turn out to be very informative.
For full transcripts of this session and more information about Hades Base and the 6th dimension, please visit our website: 
http://hadesbasenews.com 
The sessions lasted from 1992 to 2001 with this one being taped on 08/107/1993. Side two includes:
1.)(0:00)- Kiri/Korton hold a hands-on training of a meta-concert with Kiri starting things off before Korton takes over. With energy channeled from the base to Mark to one of us, we affected a candle flame.
2.)(17:49)- Kiri and I compare our recent mistakes in the knowledge that admitting them helps learn from them. Topic two is the planned cleaning of what Mark and I called the room we were in the magic room.
3.)(21:13)- Omal hears about my efforts to help someone with a thirst for knowledge and a creative talent that helped him later in life do the cover art of my book. We also plan out the topics for the next session.