Episodes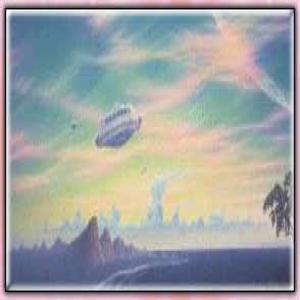 Monday May 01, 2023
Monday May 01, 2023
Greetings once more in love, light, and wisdom as one. 
Side two starts much as side one ended. Omal finishes up his answer to what happens if you get ganged up on by a group of highly talented individuals working in conjunction enough to overwhelm your shields. Omal explains that there may need to be some mental healing afterwords but it may not be a fight you can win. Korton is ready to channel at that point so the speaker positions are switched but not the subject. Almost immediately, Korton launches into a quick quiz to see if I had retained the shielding knowledge they had been working on continuously. One regret of the night was that one of our friends down here named Bethany had not made it to the session though her attendance had been expected. After successfully passing Korton's quiz, he reveals the training we had been receiving had a secondary goal of being used at some time in the future to train others. This is that time some 30 years later. We move on to lighter matters which is where a person very familiar in the archives comes up in the conversation. I mention a tarot card reading I had done for a young lady of my acquaintance named Carrie and that I may be inviting her to an upcoming channeling session. To this point she hadn't spoken with  Korton or Ashtar yet. Little did we know how life-changing it would be for everyone involved both here and on the base over the years to come. Switching topics, we review my experiments with a negative feedback loop and he explains where I went wrong in incredible detail. His talent is communication and he use that talent to explain in easy terms how to resolve future experiments. An example of how he was able to simplify the process was to use the analogy of a drill. A small drill can set a channel to allow a larger drill to follow in its path to enlarge the hole. With the negative feedback loop and an ability such as manifestation, I had been essentially using a battering ram instead of a laser. Tia had finally shown up so Korton was obliged to step aside and let her finish out the channeling session. After his departure, Tia confirms some tips I had given her for her skiing had paid off. This is so early into our channeling sessions that Kiri was going through morning sickness with Alex and Tia not yet pregnant with the Cubs. As we've heard in recent sessions, those roles would be reversed with Tia going through an intense pregnancy. Our next topic is on astral travel and how I had been all of a sudden contacted mentally by Karra's daughter Klarra while I had been walking down the street. A bit of explanation on what was discussed, I had explained cars to her that had been passing by. I also worked with Tia about the fire elemental I had been in contact with and sought her help in how to proceed further or to discourage future interactions due to the problems that could arise from a fire Deva and the national forest in my backyard. We end things on a request from Mark that in the future when Tia and Kiri were both trying to channel through his body at once that they not fight over who was in control. With only three speakers, this session still ended up being one of our most informative. 
For full transcripts of this session and more information about Hades Base and the 6th dimension, please visit our website: 
http://hadesbasenews.com 
The sessions lasted from 1992 to 2001 with this one being taped on 10/27/1994. Side two includes:
1.)(0:00)- Omal gets a question on what happens if, despite having all your mental defenses in place, you still get overwhelmed by the attacking force. His advice, be ready to repair yourself from the ground up. 
 2.)(1:41)- Korton gives me a quick quiz to check my retention on the shielding training I had gone through prior to his exchanging ideas on the negative feedback loop practice where I made a new fire friend.
3.)(18:34)- Tia and I work on improving my astral travel capability and help with my sudden trips without warning to the base in my astral body when I least expect it. She also has advice about the fire Deva.