Episodes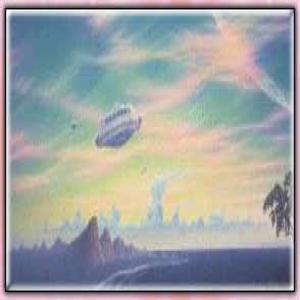 Thursday Dec 01, 2022
Thursday Dec 01, 2022
Greetings in love, light, and wisdom as one. 
As we get to the end of the year, we have a special channeling session to finish things out. In fact, we actually get two channeling sessions because one was preset to only have one side of a tape used. What we get on the front side is Tia helping me to improve on my astral travel ability with some suggestions such as focusing on the ticking of a clock to kill off the internal dialogue that blocks the separation of the physical body from the astral body. We also hear about her efforts done down here in her astral body where she was able to turn a lock and change stations on a radio. Next we get Karra channeling who also helps with some advice on my astral travel attempts. She has a bone to pick with her sister managed to get the hiding place of the rollerblades Karra was trying to hide from her while I was sleeping on the base. Kiri went into my mind and hopefully would not break her arm from the location of the rollerblades which was the reason for their being hidden. We also hear her fascination with a term Mark uses of it's a scrub for when something doesn't work out. Just another part of the English language that she finds surprising. After her, comes her father who had made the trip from Sirius to the base to see his daughters, grandchildren, and Mark and myself. We were now his son-in-law's and we already knew he had been a father of ours in a past life. We discussed his skiing in his youth and how he had taught his daughters how to ski. Kiri gets us to the end of the tape with a discussion on how our solar system was passing through the Aquarian system which meant entering the age of Aquarius. She also offers to help teach coercion to a class I had formed and fills us in on some improvement she had made to the ships on the base. That wrapped up the session and we now moved on to a brand-new session.
For full transcripts of this session and more information about Hades Base and the 6th dimension, please visit our website: 
http://hadesbasenews.com 
The sessions lasted from 1992 to 2001 with this one being taped on 1995. Side one includes:
1.)(0:00)- Tia goes over some astral travel tips that include using a clock to set a ticking sounds to focus to help get the internal dialogue to stop. We also hear of the energy it took her to turn a lock astrally. 
2.)(8:41)- Karra scolds me for letting her sister rummage through my mind to find the roller blades Karra had hidden. She has some ideas on how to help me get solid up there so we explore the possibilities.
3.)(20:38)- Tanaxa, or Tanaka, who is Karra and Kiri's dad as well as the president of Sirius, is on the base to visit family which means Mark and myself also. The topic turns to skiing and how he has no time for it.
4.)(28:07)- Kiri gets us to the end of the first channeling session with subjects like our solar system passing through the Aquarius Constellation and the stellar phenomenon found throughout the galaxy.