Episodes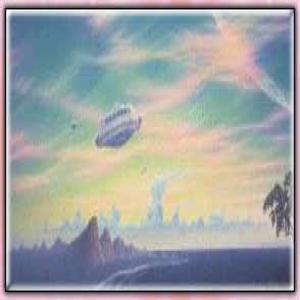 Thursday Dec 01, 2022
Thursday Dec 01, 2022
Greetings once more in love, light, and wisdom as one. 
Tia starts things off but doesn't stay for very long except to stress how patience and perseverance are some of the keys to success in farsighting. With lots of time left on the tape now, Korton takes Tia's place and we get into some of the serious discussions for the night. The first is confirmation of a meeting between the Arcturians and Ashtar Command in Sedona when a mutual agreement was reached between the two on cooperative learning between the two groups. Korton does confirm that the Arcturians came across the great pyramid after its construction and saw it in its working state. They then sought to copy the design and were currently attempting to build something similar in southern Colorado. That construction had been the source of many discussions between us and Korton. We discussed the possible archaeology that might be taking place at the old Atlantis site and other places. He also proposes pouring melted titanium into the copper tubing of a pyramid to increase its power as well as using quartz blocks in the construction to boost it even more. To top it all off would be an obsidian capstone to bring back an old technology. Omal takes over from Korton and tells a political joke that Mark had left for him to tell. Just odd to hear a higher dimensional being getting some laughs with a joke about politics. From there we move on to really ancient history and what have and after the fall of Atlantis. We discuss how the colonies would've been affected leaving just all tradition to be passed on to the survivors. Some of the survivors would find refuge in places Shangri-La and Valhalla. Some mental skills would have been passed on and the human race itself as he said would be improved by who would survive such a calamitous event. Finally, Karra comes on to discuss healing with Carrie and her ongoing issues. Karra has Carrie go through a healing feedback loop which focuses energy on the directed areas in a very effective way. There is a lot of visualization that takes place to get the final result. We end up the session with an up date on her pregnancy and surprising our guest with its news.
For full transcripts of this session and more information about Hades Base and the 6th dimension, please visit our website: 
http://hadesbasenews.com 
The sessions lasted from 1992 to 2001 with this one being taped in 1995. Side two includes:
1.)(2:23)- Korton confirms a meeting between the Acturians and Ashtar Command to work for their mutual benefit. We also discuss the effects of adding titanium in a pyramid's copper posts to boost its power.  
2.)(11:05)- Omal starts off with a political joke Mark left for him before we explore the world as it was after the devastation left after the sinking of Atlantis. We go over the fate of its colonies on the mainland.
3.)(31:47)- Karra finishes out the session with a healing feedback for our guest to use in her healing. She directs its construction and utilization in real time for a healing in person to get it locked in memory.