Episodes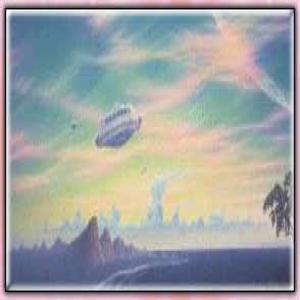 Saturday Apr 01, 2023
Saturday Apr 01, 2023
Greetings once more in love, light, and wisdom as one. 
For full transcripts of this session and more information about Hades Base and the 6th dimension, please visit our website: 
http://hadesbasenews.com 
The sessions lasted from 1992 to 2001 with this one being taped on 04/17/1996. Side two includes:
1.)(0:00)- Kiri explains that her grandmother had just channeled and why. We also discuss greenhouse designs and Kiri's early life with her grandmother.
2.)(8:11)- Alana and consider that her daughter is Kiri and Karra's grandmother's daughter as well from a past life. We also learn that Kiri and Karra's dad has a new girlfriend who encourages him to get a rejuve.
3.)(10:57)- Karra gets met the schedule of events between a fitting for our bonding ceremony as well as a ceremony being held to welcome her grandmother to the base.
4.)(20:48)- Kiri updates me on the welcome ceremony preparations of which Mark was taking a part in making happen. Lyka is expected back to the base soon and a party was being planned.
5.)(33:05)- Tia clears up how her very young daughter was able to pull off the manifestation trick of the night to maintain decorum. Then we see the very lack of it shortly a bit later.

6.)(38:20)- Karra wraps up the channeling session by considering to use a hologram she had of me to use for the fitting of my suit instead of needing me there in person. We are also amazed we heard Minerva.